San Juan Part Dos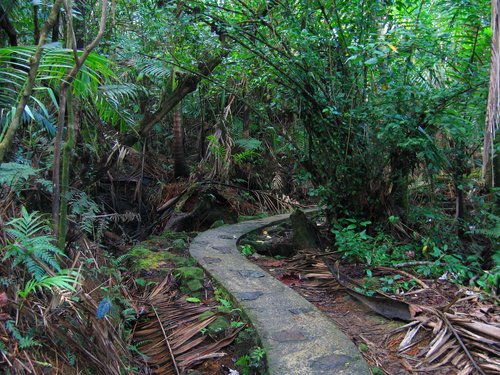 El Yunque
I am v. spoiled with holidays this year. First there was Hawaii in January, then Istanbul in March, and Turks and Caicos in July/August. Well, I've got (at least) one more to add to the list. In November, I'm headed to San Juan, Puerto Rico (for the second time in my life) with a few friends for an extended weekend (Thursday through Monday). Thankfully, we're headed there before Thanksgiving so I won't have to worry about post-Thanksgiving turkey bloat! The price was pretty decent, around $650 for each of us, flights + hotel. The prices had been better and kept creeping up so we jumped on the tickets before they got any pricier.
I'm excited because we've already got a trip to the rainforest (El Yunque) planned ($50 per person tour) and we're staying in Isla Verde, which has more nightlife than Condado, which is the neighborhood I stayed in last time.
Ritz Carlton San Juan
Another exciting aspect of the trip is that we are staying at the Ritz-Carlton, which isn't
as
fancy as the Ritz in New York, but still pretty amazing. The Ritz does associate itself with Marriott rewards and status so I'm hoping that even though my friend made the reservation under her name, my Platinum Elite status will have some clout. Fingers are crossed for a free upgrade!
It was ranked #3 out of 14 on
TripAdvisor
so I think we're in for a comfortable stay.
Snorkeling isn't a real possibility because San Juan is on the northern coast where the Atlantic is choppier. But I know I'll enjoy the beach all the same, since I loved it last time I was there.
Anyway, I'm so excited. By the time November rolls around, it'll be getting colder here and I'll be ready for an escape to somewhere warm with sand, palm trees, and cocktails served in hollowed out fruits.